Ing. Pavel KUČERA, Ph.D.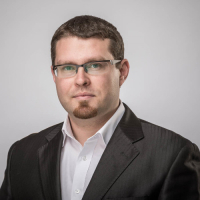 VÍTKOVICE CYLINDERS a.s., Ostrava, Czech Republic, EU
Position: Technical Director in VÍTKOVICE CYLINDERS a.s.
His research is focused on the forming and heat treatment optimization of CrMo steels and martensitic stainless steels.
The aim of his research is also focused at the compatibility of mentioned materials with hydrogen, mainly SSC resistance, but also chemical resistance and others.

At the METAL´19 conference Pavel Kučera will present a plenary lecture.

Education:
Ph.D. - VSB - Technical University of Ostrava, Faculty of Metallurgy and Materials Engineering
Ing. - VSB - Technical University of Ostrava, Faculty of Metallurgy and Materials Engineering

Employment History:
2014 - now - VÍTKOVICE CYLINDERS a.s., Ostrava, Czech Republic, EU - technical director
(Managing of: Research and development departments, Construction and technology departments,
Health and safety department, Investments department)
2011 - 2014 - VÍTKOVICE CYLINDERS a.s., Ostrava, Czech Republic, EU - technological and metallurgical engineer

Foreign Experiences:
Project management
6 months experience of high pressure steel argon and oxygen cylinders bundles implementation on site of gas producer (Brazil)

3 months experience of high pressure steel oxygen and medical oxygen cylinders bundles implementation on site of gas producer (Ecuador)

2 months experience of a new CNG-1 tank type implementation into the serial automotive production (Iran)

Member of:
CEN/TC 23/WG 16 Cylinder design – Fully wrapped composite cylinders
ISO TC58/WG7 Compatibility between gases and materials
ISO TC58/SC3/WG 33 Refillable seamless stainless steel gas cylinders (Development of ISO 9809-4)
ISO TC197/WG15 Gaseous hydrogen - Cylinders and tubes for stationary storage

List of Patents:
EP 15153854.3 - Method of combined surface treatment of tool steels

PCT/CZ2015/000094 - High-pressure seamless steel cylinder with second inner neck and the method of its production

PCT/CZ2016/050001 - Method of production of high-pressure seamless cylinder from corrosion-resistant steel